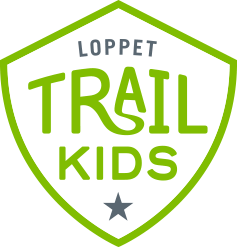 Trail Kids is a great Minnesota-based cross country skiing community program. Every year, the program introduces the sport to dozens of local kids learning to ski.
Gear West partners with Trail Kids to help families get the most out of the program. Our gear guide will make getting your kid set up with the right equipment easy and affordable.
Junior Ski Boots at Gear West
Junior Boots at Gear West
Gear West has a large selection of junior boots to get your kiddo out on the snow! We recommend 'combi' boots for most kids. Combi is short for combination, meaning the boots work for both skate and classic techniques. They are the most affordable way to get your kid into the
sport.
We recommend talking with our boot fitters before buying as each brand of boot has a slightly different fit. Give us a call or stop in, and we'll make sure you're fit with the right pair.
Shop Boots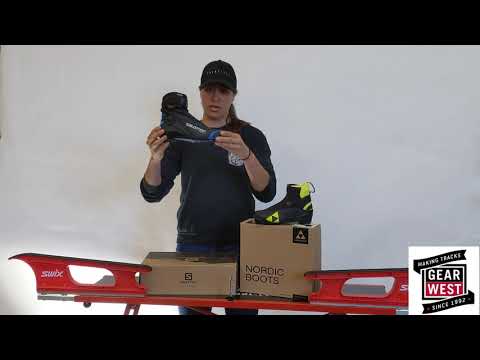 Cross Country Skis
Junior Cross-Country Skis
Skis are fit based on your skier's height, weight, and experience. Gear West has a great selection of youth skis.

Skis are sold in different lengths and stiffness. There are also skate and classic-specific skis. It's a lot to consider!

We recommend having your skis hand-selected by a trained ski fitter who can help walk through the entire process including what your most affordable options are.
 As a general overview, classic skis must collapse under the skier's full weight to provide a good grip while striding.
Skate skis are shorter and much stiffer. The center of a skate ski never collapses under full weight and behaves like a spring as skiers transfer their weight from side to side.
Because of the differences between classic and skating, skiers will usually own two pairs of skis. However, some programs will require only skate skis to start. Before shopping, clarify what is required with the head coach of your team.
Shop for Skis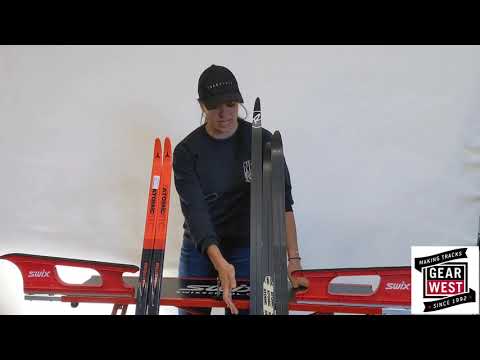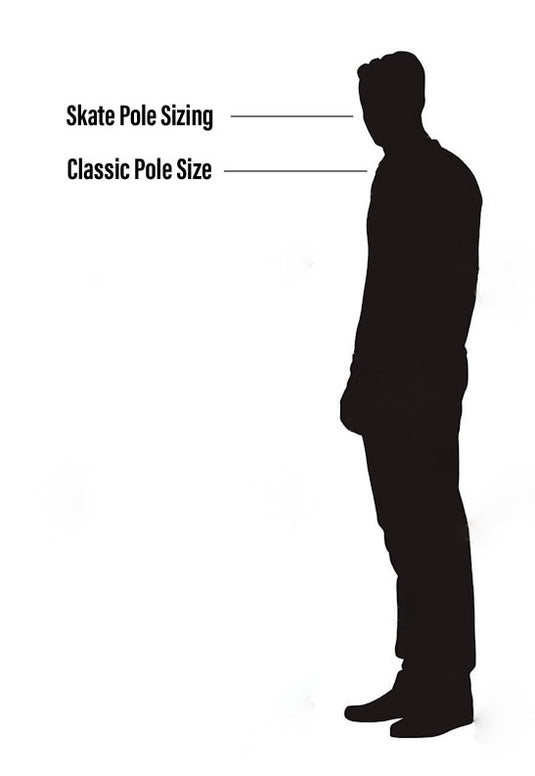 Cross Country Ski Poles
Gear West sells poles for every skier. For Trail Kids, we recommend the most affordable models that offer a good balance of performance and durability. They also provide full-hand straps that make it easier on the skier.
Skate and classic poles are not different. However, if your kid is doing both techniques, they'll need two sets of poles because sizing is different. Classic poles are sized to the shoulder. Skate
poles are taller, and sized just below the nose.
Shop Poles
Cross Country Ski Clothing
Cross country skiing by its very nature exposes participants to cold, harsh weather. Nordic skiers also work hard in these conditions, which generates body heat but also sweat. We recommend a three-step approach for dressing for skiing: a moisture-wicking base layer, an insulating fleece, and a wind-blocking shell.
The base layer transfers any moisture away from the skin. Without this wicking action, sweat will act as a conduit between the skier's body and the outside elements, rapidly cooling and drawing heat away from the body. When looking at the base layer, undergarments should also be considered. Wind briefs, specifically, provide additional wind blocking as well as working with the rest of the base layer system to wick moisture; we highly recommend anyone who skis purchase at least one pair of these for especially cold or windy days.

The mid layer provides the bulk of the insulation for the skier. Surprisingly to many new skiers, it is not particularly difficult to stay comfortable as long as one remains active, so mid layers tends to be relatively thin. The mid layer is usually combined with the outer layer for pants and tights, and depending on the level of exertion and weather on a given day, a mid layer top may not be necessary at all. On the other hand, multiple midlayer tops or a dedicated midlayer tight may be worn to provide extra insulation for extra cold days. The value of the mid layer is its flexibility.

The outer layer acts as a shield from the elements. Typically, the jackets that make this category up are quite thin and built primarily of a windproof material with some highly breathable panels in protected areas where heat tends to build, such as under the armpits. Pants and tights, on the other hand, are often combined with the mid layer and correspondingly have some internal fleece lining to provide warmth.
Shop Clothing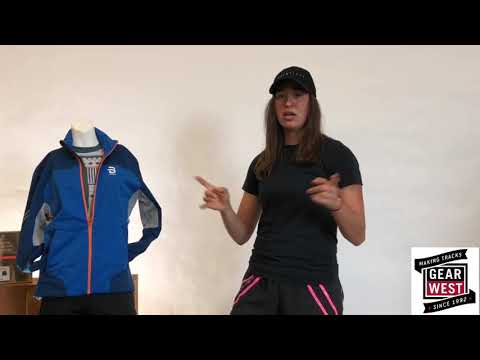 Cross Country Ski Accessories
While most novice skiers can stick to the categories mentioned above, it's worth pointing out a few accessories that could help your skier this winter.
First, a full-length ski bag. Your skier will have to transport skis and poles to practice. A bag will help keep your items in one place and add protection during transportation.
Second, additional cold weather accessories. Ski-specific gloves, a buff, and glasses will help your skier stay warm and comfortable this winter.
Third, hydration. If your skier is venturing out on longer skis, it's a great idea to pick up a hydration belt to make sure they have a place to store water and nutrition for their outings.
Finally, service. Our service team can help you get the most out of every pair of skis. We have the best ski technicians in the country, and they would be happy to talk with you about easy ways to keep your skis in good shape.
Shop Accessories