High School Cross-Country Ski Gear Guide
At Gear West, we believe cross-country skiing is the greatest sport on Earth. We want to make sure your skier has as much fun on snow as we do.

If you have questions about getting started, you've come to the right place! We are the one-stop shop for high school skiing. Our staff are deeply involved in
the cross country community as coaches, athletes, and technicians.
We're passionate about helping every skier achieve their goals from the beginner to the aspiring olympian, and that starts with the right equipment.
This guide is for parents and skiers joining a high school team for the first time. We'll introduce you to the key concepts and highlight the equipment that's affordable and great for learning.
Cross Country Ski Basics
The Basics of Cross-Country Skiing
High schoolers focus on two types of cross country skiing: classic and skate.

Classic skiing is what most people think of when they think of cross country skiing; the skis run parallel to each other in a set of tracks. The skier moves down the trail using a striding motion similar to running.

Skate skiing involves the skier pushing off the edges of their skis like an ice skater.

Although high school ski racing involves both disciplines at the varsity level, many teams start with skate skiing. This helps lower the cost of entry and concentrate on the fundamentals. All programs are different, however, so if you are in doubt, ask your head coach what they require for first-year skiers.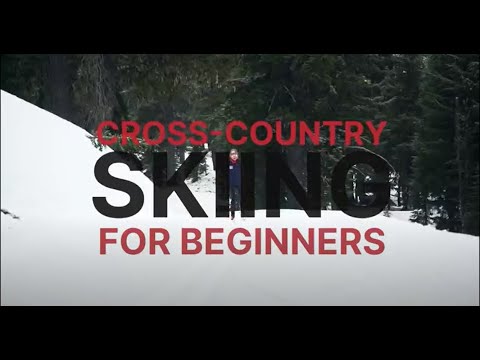 Cross Country Skis
Cross-Country Ski Equipment
Finding the right pair of skis depends on your skier's height and weight. Cross country skis come in different lengths and stiffness (flex), so it's important to be fitted by an expert like the ones we have on our staff.
Classic skis must collapse under the skier's full weight to provide a good grip while striding.
Skate skis are shorter and stiffer. The center of a skate ski never collapses under full weight and behaves like a spring. Bindings are also different for skate and classic. Many of our entry-level skis include bindings which makes getting started even easier.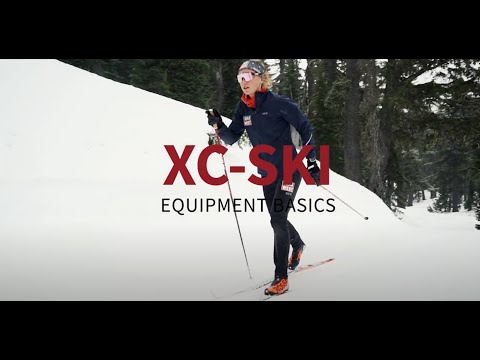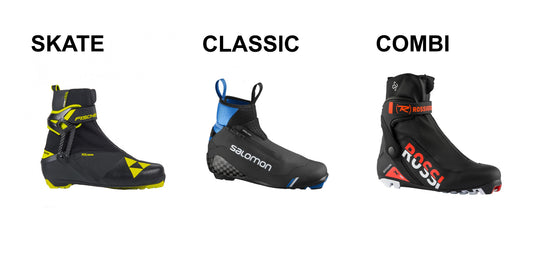 Boots
Cross-country ski boots should fit similarly to a running shoe or hiking boot. Snug yet comfortable! We recommend using the equivalent of your skier's most consistent running shoe size or, better yet, trying them on in person and letting our staff help find the best pair.
Skating boots will rise just below the calf and offer a supportive ankle cuff for optimal lateral stability. Classic boots will look more similar to an athletic shoe
We recommend first-year skiers begin with 'combi' boots. Combi is short for combination, meaning the boot is designed for
both skate and classic techniques. They work well for new skiers. They're also a cost-effective option.
High school skiers will need two pairs of poles. One for classic, and one for skating. The general rule for sizing is that classic poles should come to the top of the skier's shoulder, while poles for skating should come between the skier's lips and nose. We usually recommend the same model of pole for both techniques; the only difference is the size.
Shop for poles.
| Skier Height (in) | Classic Pole Length | Skate Pole Length |
| --- | --- | --- |
| 5' - 5'1" | 127 - 130 cm | 137 - 140 cm |
| 5'2" - 5'3" | 132 - 135 cm | 142 - 145 cm |
| 5'4" - 5'5" | 137 - 140 cm | 147 - 150 cm |
| 5'6" - 5'7" | 142 - 145 cm | 152 - 155 cm |
| 5'8" - 5'9" | 147 - 150 cm | 157 - 160 cm |
| 5'10" - 5'11" | 152 - 155 cm | 162 - 165 cm |
| 6' - 6'1" | 157 - 160 cm | 167 - 170 cm |
| 6'2" - 6'3" | 162 - 165 cm | 172 - 175 cm |
| 6'4" - 6'5" | 167 - 170 cm | 177 - 180 cm |
Apparel and Accessories
Choosing the right apparel is also important. It sounds counterintuitive, but puffy jackets and downhill ski clothing will cause your skier to overheat.

The best clothing will regulate body temperature. It will be breathable, wind-resistant, and insulated just enough to keep your skier warm without overheating. First-year skiers should have at least one pair of ski-specific pants and a breathable jacket. Wool socks and thermal layering are also
essential.

Ski-specific gloves, buffs, hydration packs, and glasses are
also good ways of making sure your skier stays comfortable and happy on the trail.
Ski Packages for High School Skiers
To make things easy, Gear West offers ski packages for beginner and intermediate skiers. Packages include skis, bindings, poles, and boots. If you're buying a skis online, this is a great place to start.
Shop Packages