It's all about your feet! "Albert" captures critical data and information about your unique foot shape. Our fit experts take that information and watch your gait as you walk or run to make well-informed recommendations on the best insert and footwear for you!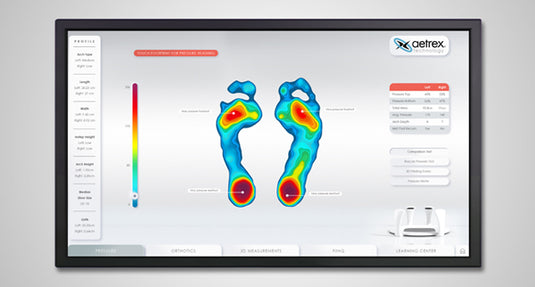 iStep Pressure
Albert uses iStep pressure which allows us to capture complete foot data about a customer's unique arch type and pressure points. The Pressure Meter and the Chalkboard tool allow Gear West staff to communicate pressure areas to our customers.
With wetsuits and race wheels to upgrade for your next Triathlon or race, we have something for everyone so you can pack lighter or try before you buy. If you are just visiting for the day, weekend, or week we have different rental rates that fit your need.
3D Measurements
An Albert foot scan captures key measurements such as length, width, girth, in-step, and arch height, accurate within a 1/10 of a millimeter. This scan data is converted into an engaging, interactive experience with a 3-dimensional model and a pressure map of each foot.
Book Now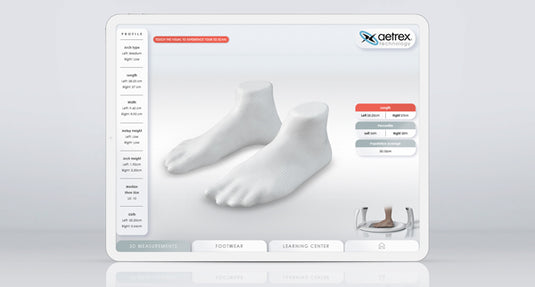 Next Steps
After we've scanned your feet and reviewed the results with you, we offer some 'next steps: 
Looking for the best run, walk, or hiking shoe for your specific foot and gait? We will bring out shoe options for you to try, footwear that will match your foot shape as well as the type of support needed.
Looking for increased fit, comfort, and performance? Try on the proper over-the-counter (OTC) insoles from Aetrex, Superfeet, or Prokinetics. 
If your needs require a more sophisticated fit, including more support and performance than OTC insoles can provide, the next step is setting up an appointment with our Boot/shoe fitters to build you out custom insoles.
Do you have unique gait issues and/or nagging injuries and want the premium fit experience? Schedule an appointment on Wendi's schedule.