SISU Ski Fest Wax Recommendation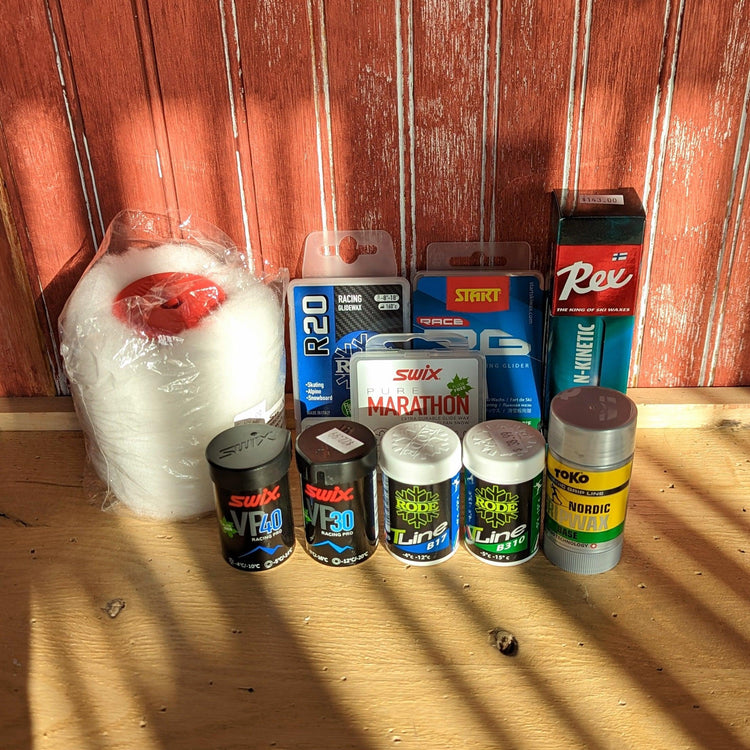 We have been busy testing the new fluoro free waxes this early winter, if you are looking for a recommendation for this weekend's Sisu Ski Fest on Saturday, January 2023, see below.  We have tested waxes from Swix, Rex, Vauhti, Rode, and Start, among others, below are some recommendations that will make your skis fast in these fluor-free times.
SISU Ski Fest 1/7/2023 - Ironwood,  MI
Weather-
Friday - Mostly sunny, with a high near 22. Wind chill values between zero and 10. Northwest wind around 5 mph.
Friday Night - Partly cloudy, with a low around 8. West wind around 5 mph becoming south after midnight.
Saturday - Mostly sunny, with a high near 26. South wind around 5 mph.
Recommendations-
Paraffin Layer – Swix Marathon, Rode R20, Start Race Green
Liquid Layer – Rex N-Kinetic Cold
Kick – Toko Green Base Binder, wax options to try: Rode B310, B17, Swix VP30, VP40
Structure – LZ0, LZ2 skate grind LC0, LC2 classic grind with no additional hand structure
*use Swix Roto Wool as a finishing step for the liquid wax layer
Gear West Videos
How to Stop on rollerskis